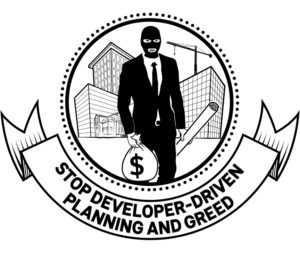 ON MARCH 20, 2018, Our Coalition packed the house.  We told our DC CITY COUNCIL  to STOP COMPREHENSIVE SCAM!
Here's some press from the marathon 14-hour hearing on our Comp Plan:
Dry D.C. planning document fuels heated debate over future of expensive city, Washington Post, By Fenit Nirappil, March 20, 2018
Residents testify for, against Mayor Muriel Bowser's comprehensive plan, By Julia Airey, The Washington Times, March 20, 2018
Marathon Comprehensive Plan Meeting Encapsulates District Development Tensions; As the hearing reached 8 hours at 10 p.m., nearly half were yet to speak. By Cuneyt Dil, Washington City Paper, Mar 21, 2018.
YOU CAN STILL SEND IN TESTIMONY!  USE THIS EASY ONLINE FORM BELOW.
Or, contact Syndey Hawthorne at the Council directly (She's the Committee clerk that hosted the hearing with Chairman Phil Mendelson) (202) 724-7130 or email cow@dccouncil.us 
[PLEASE SHARE]